The Two Guys entourage went their separate ways after the game. We went out to dinner in the suburbs with Molly and Jon, dropped Jon off at home so he could relieve the baby sitter, then headed back downtown with Molly to a club called Whiskey Junction to see Molly's brother Terry. Bill joined us there.
Terry fronts a nine piece band called The Belfast Cowboys. Dave was partially responsible for the formation of the band – more than 20 years earlier he had made a tape of Van Morrison songs for Molly. Terry found it, "borrowed" it and came to love it so much that he formed a band to play almost exclusively the music of Van Morrison.
Dave was both a little embarrassed and a little flattered when, after spying us in the audience, Terry told that story from the stage. It was a great show and along with the great Van Morrison material, the few non-Van songs played included "Ophelia" by Bill's favorite The Band and "Tenth Avenue Freezeout" by Two Guys favorite Bruce Springsteen. Everyone in the audience appeared to be having a great time. To paraphrase Van The Man, we're sure Terry was in heaven when they smiled.
Saturday was a full day. Sunday was more laid back. Sharon, Bill and their daughter Becky accompanied us to breakfast with Marcy and Frank. After that we just hung out until it was time to head for the airport.
Then it was on a plane headed for home. We landed a few hours later, exhausted but happy. It had been a great trip – we'd been in fifteen states, saw lots of family and friends, went to five baseball games, added two ballparks to our list, soaked up lots of Americana, seen ancient artifacts, had generally very pleasant weather AND (despite some people's predictions to the contrary) we were still speaking to each other after spending nearly every minute of ten consecutive days together.
And plans were already underway for Two Guys and a Map 2012. The opening of the Florida Marlins new ballpark in Miami was scheduled for that year…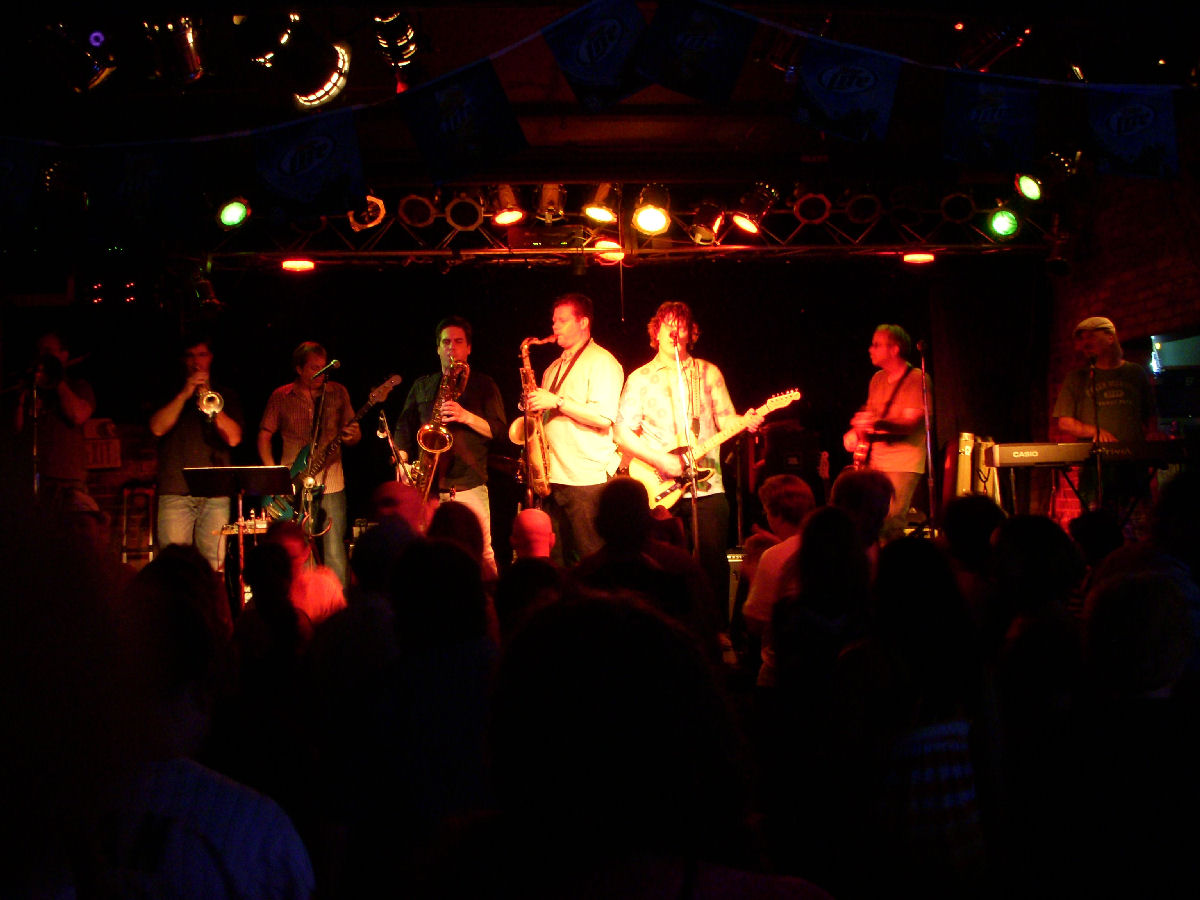 "Turn it up, that's enough, so you know it's got soul" - The Belfast Cowboys